Lake Elsinore, CA Heating & Air Conditioning Repair Service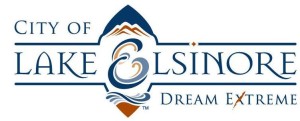 A city in Riverside County, CA – and a part of the Inland Empire area East of Los Angeles Metropolitan Area – Lake Elsinore takes its name from the natural freshwater lake of Lake Elsinore, on the shores of which the city sits. Started as a small resort town, Lake Elsinore has grown by leaps and bounds in recent years to its current population of over 51,000. Though the city is larger now, it still holds that small town feel that it had in its days as a resort town.
Lake Elsinore HVAC Service
At Amber Air Conditioning, we bring our full line of heating and air conditioning services to the good people of Lake Elsinore, serving residential, commercial, and Industrial clients with heating and cooling repairs, maintenance, service and installations. When the residents of Lake Elsinore are looking for fast HVAC services at an affordable price, Amber Air Conditioning is there for all their heating and air conditioning needs.
ARE YOU LOOKING FOR THE FASTEST AND MOST AFFORDABLE HVAC REPAIR SERVICES IN LAKE ELSINORE?
Call Us Now For Our Expert HVAC Repair Technicians: (951) 674-6974
Heating and Air Conditioning Repairs
We stand by our promise of offering affordable air conditioning and heating repair services at an outstanding value for all the residents and business owners in the Lake Elsinore area. Whether you have a boiler, furnace, air conditioner, evaporative cooler, or any other type of heating and air conditioning system, we have expertly trained and NATE certified repair technicians that can be dispatched quickly. When a problem with your HVAC system strikes, call Amber Air Conditioning right away, and we will have your indoor temperatures back to comfortable settings in no time.
Heating and Air Conditioning Maintenance
As strongly as we believe we have the most valuable air conditioning and heating system repair service in Lake Elsinore, we have a stronger belief that proper HVAC system maintenance is the most important thing you can do for your heating and cooling systems. Preventative and routine maintenance ensures that your heating and cooling systems are running properly throughout the two major heating and cooling seasons, and our multi-point inspection and maintenance can prevent any unforeseen breakdowns on your system and save you from costly repairs and replacements in the future. Schedule your HVAC maintenance plan with Amber Air Conditioning today, and we will ensure that your system gets all the factory recommended maintenance and tune-ups that HVAC systems demand.
Heating and Air Conditioning System Installation and Replacement
As a Factory Authorized Dealer of Carrier Brand heating and air conditioning systems, we are Lake Elsinore's premier vender of the top of the line and most energy efficient HVAC systems on the market today. When you are looking for the installation or replacement of a heating system or air conditioner, we can offer you're the best deals on your choice of Carrier products and systems, along with factory rebates that will save you even more money. Our NATE certified technicians take pride in every unit they install, and will guide you through the process – so you can be sure that you have made the right choice in your system and settings.
HAVE QUESTIONS FOR OUR HVAC TECHNICIANS?
Call Us Now For Immediate Answers: (951) 674-6974