EnergyStar is the official federal government-backed symbol for energy efficiency among the most common home appliances. This labeling helps make it simple and convenient to save money on energy costs and protect the environment through energy-efficient means.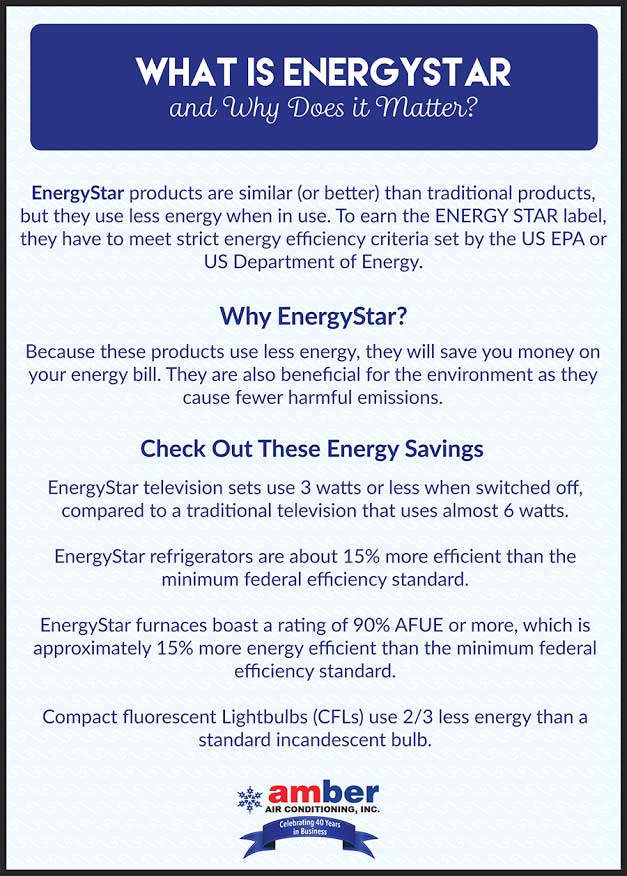 Why Was EnergyStar Created?
The EnergyStar label was created to reduce harmful emissions created by the inefficient use of energy as well as make it simple for buyers to recognize energy efficient products for their home when making new appliance purchases.
Below, we've put together a little more information on why the EnergyStar label matters.
EnergyStar HVAC Solutions
If you're looking for an energy efficient HVAC system, then you've come to right place! At Amber Air Conditioning Inc., we can help you find the most energy efficient comfort solutions for your home that also fall within your budget. Give us a call for more info: (951) 674-6974.