Americans are the biggest air conditioning spenders in the world. According to the Energy Information Administration, 12% of the country's energy total expenditure goes to cooling alone. Eighty-seven percent of American homes have some kind of air conditioning equipment, which means even households in cold areas somewhat rely on ACs too. Be ought to be mindful of our collective energy consumption to minimize our impact on the environment. After all, we get to cut down our utility bills if you use our Amber air conditioning units in a more eco-friendly way.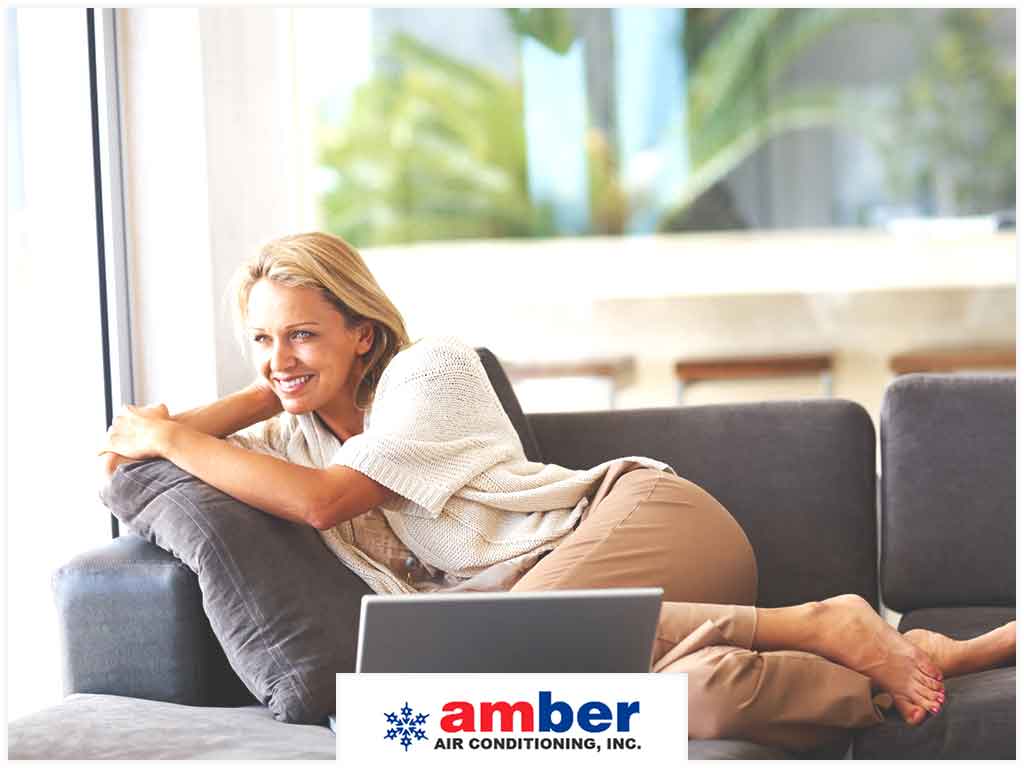 Go Programmable
The simplest way to save on energy with your AC is switching to a programmable thermostat. As its name suggests, this device can be programmed beforehand to automatically adjust temperature settings 24/7.
A programmable thermostat can save you up to $180 yearly, so it definitely pays for itself over time. If you have an old air conditioner, pairing it with a better thermostat can boost its efficiency, which in turn can extend its service life.
Upgrade to a Central AC System
The lower operating cost of individual air conditioning equipment as compared to that of a central AC system is a no brainer. However, you may pay more on electricity if you use wall or window air conditioners to cool larger spaces or more rooms.
The cost per square foot of using a central air conditioning system is $0.15 whereas that of an individual AC is at $0.31. The difference is big enough to merit an upgrade, especially if you want to cool a greater portion of your house.
Do Not Skip Routine Maintenance
The importance of regular inspection and timely equipment repair needs no explanation, and yet just 42% of American homeowners take it seriously. Sign up to a scheduled maintenance program to get your HVAC system professionally checked. Although such a plan is not free, it can prolong your cooling equipment's life by 40%, on which you can't put a price.
Improve Your Amber Air Conditioning in Lake Elsinore, CA
Having an efficient Amber air conditioning system is a win-win situation for you and the environment. Call us at (951) 579-4523 to talk about your HVAC needs with a credentialed professional.