One of the things our experts at Amber Air Conditioning always notice during the winter is a marked increase in calls regarding indoor air quality, particularly regarding indoor humidity levels. Heating systems, whether you have a conventional furnace or a more modern heat pump, can make the air inside your home very dry. Dry air can lead to a lot of discomfort and even cause some health issues like dry skin and eyes, chapped lips and various other irritations.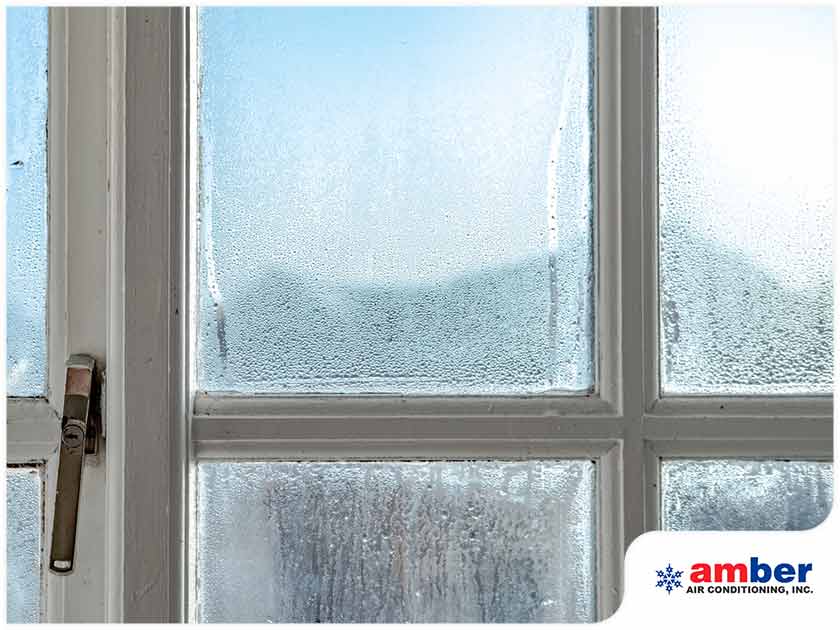 Installing a humidifier is a great step in helping regulate the humidity levels inside your home, but many homeowners don't know how to maximize their comfort with the right humidity level. Our HVAC and comfort experts at Amber Air Conditioning Inc. offer the following tips on how to manage your indoor humidity and make your home more comfortable during the winter.
Understanding Humidity
As far as air quality is concerned, indoor humidity is expressed in terms of relative humidity. This is a measure of how much moisture or water vapor is present in the air inside your home. Low levels of humidity can feel very dry and uncomfortable, while high humidity levels can feel damp and suffocating. The right amount of humidity will help your HVAC system perform better no matter what season it is.
Seasonal Settings
During the summer months, you want to keep your home's relative humidity below 50%. The 35%-40% mark is the ideal level. For winter, it's best to maintain 40% or lower relative humidity for maximum comfort. Anything higher than this can lead to problems such as condensation on your windows or in your attic.
Your Preferences
Of course, you should also consider your own personal preferences when it comes to managing the humidity of your air conditioning and heating system. By adjusting the relative humidity, you can make your home stay cooler in the summer and warmer in the winter.
At Amber Air Conditioning Inc., we're your leading provider of indoor air quality services and HVAC comfort solutions. Give us a call at (951) 674-6974 or fill out our contact form to schedule a service visit and request a free estimate on humidifier installations today. We serve homeowners in Lake Elsinore, Temecula, Corona, and surrounding areas in CA.