There's a good chance that you've heard other homeowners talking about the smart thermostat. And for good reason! Smart thermostats make it easy for you to stay comfortable no matter what the temperature or weather conditions may be outside. Not only that, but smart thermostats can help you become more energy efficient and save more money on energy costs each month.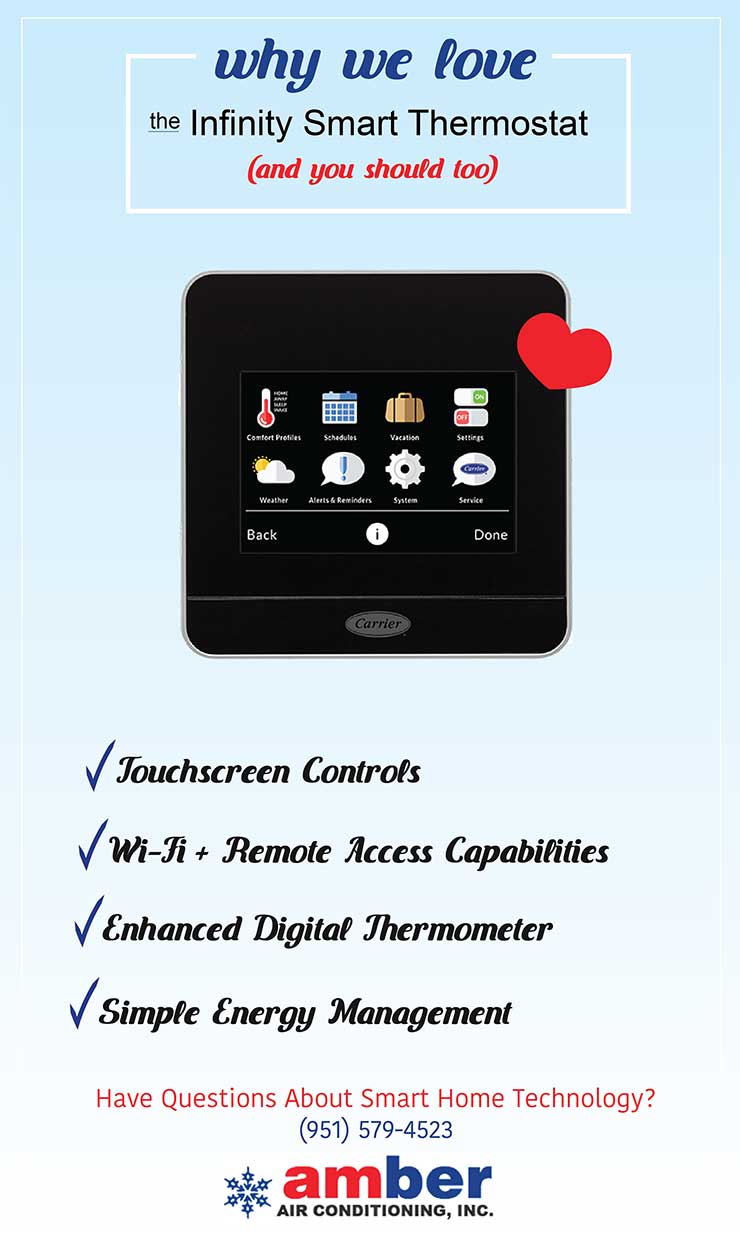 But not all smart thermostats are created equal. We happen to love the Infinity Smart Thermostat from Carrier because it makes getting and staying comfortable simple while also helping homeowners save more money over time. Read on to find out why we love this smart thermostat (and you should too!)
Fall in Love with Carrier's Infinity Smart Thermostat
Our love for Carrier's Infinity Smart Thermostat is simple – it helps you save time and hassle by making home comfort a breeze.
As a Carrier Factory Authorized Dealer, Amber Air Conditioning Inc. is ready to help homeowners in Lake Elsinore, Temecula, Riverside, and beyond choose and install the very best HVAC products on the market. If you are ready to make the transition to a smart thermostat, give us a call today: (951) 674-6974.