With the spring season only weeks away, you need to think about your home's indoor air quality, especially if you or your loved ones experience allergies during this season. In this blog, local HVAC company Amber shares a quick guide on how to tell if your home's indoor air quality needs to be improved.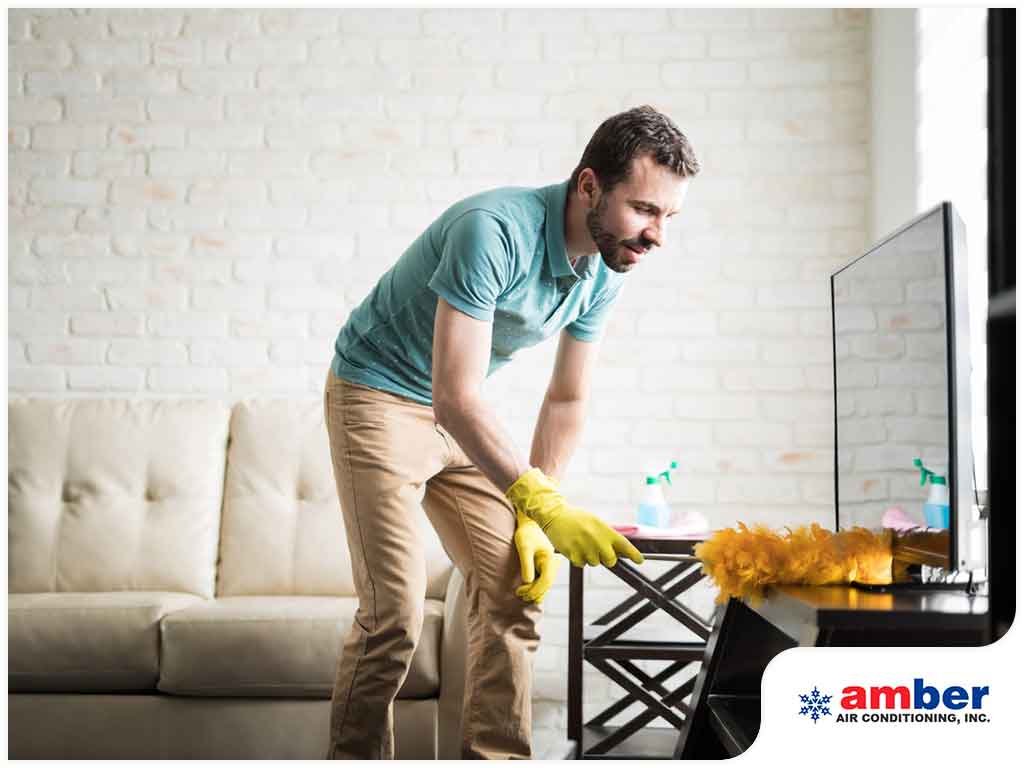 Insufficient Heating or Cooling
Your HVAC system does more than just provide heating and cooling to your home. After all, the "V" in "HVAC" stands for ventilation. If you notice signs of inefficient operation—HVAC system not blowing warm or cool air, significantly higher energy bills, or if your HVAC system hasn't been serviced for more than a year—chances are, your indoor air quality is on the decline.
While most of your HVAC system's upkeep is best left to professionals, there are some things that you can do to help maintain its efficiency. One of these tasks is replacing the HVAC air filters when they're clogged. Most HVAC systems require a new air filter every three months, or once a month during periods of heavy use.
Humidity Issues
Relative indoor humidity is tied with indoor air quality. Humidity levels change with the seasons, which is why humidifier/dehumidifier systems are used to maintain balance. Humid indoor spaces favor mold and mildew growth; dry indoor spaces, on the other hand, allow dry skin and pet dander to blend in with the air. If you don't already have a humidifier/dehumidifier in your HVAC system, Amber HVAC can help.
Persistent Odors
Persistent odors clearly indicate problems with indoor air quality,as well as poor ventilation. There are various sources of indoor odors, some of which you may already know and can prevent: secondhand smoke, combustion byproducts that come from stoves and furnaces, and Volatile Organic Compounds (VOCs). VOCs can come from common household items such as paint and plastics, released through a process called off-gassing, which sometimes happens over a period of several years. Choosing products certified for low VOC content is a good long term solution for helping reduce indoor air pollutants.
Call Amber for Your HVAC and Indoor Air Quality Needs
Amber AC is your leading provider of heating and air conditioning services. Give us a call at (951) 674-6974 or fill out our contact form. We serve customers in Corona, CA, and nearby areas.