Capacitors are a miniscule component relative to an HVAC system, yet when it goes bad, there will be noticeable effects. In this blog, Amber HVAC discusses what makes capacitors important to heating and cooling systems.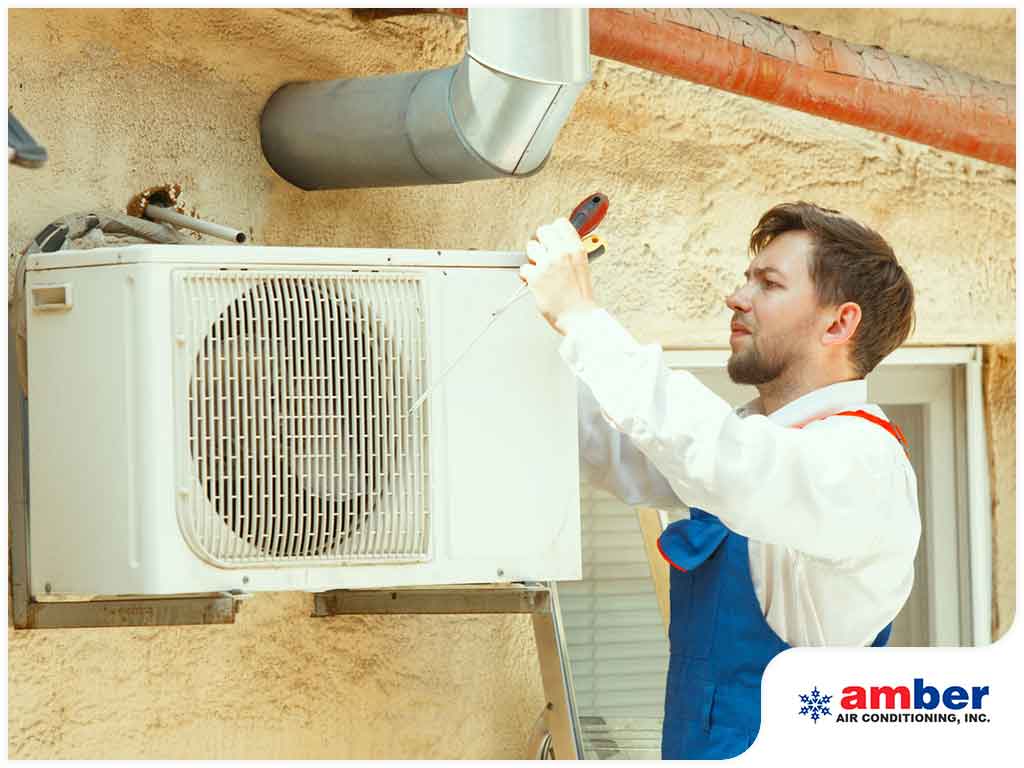 What Is an HVAC Capacitor?
An HVAC capacitor is a cylindrical component that resembles a beverage can. It stores energy in an electrostatic field, and is used for stabilizing the voltage that runs through the HVAC system. The three main HVAC motors—compressor, blower, and outdoor fan—each have their own pair of capacitors. One of them helps start the motor, and another helps keep it running.
Signs of a Bad HVAC Capacitor
If you notice one or more of the following signs, you need to call an HVAC professional, as they may be indicative of a bad HVAC capacitor.
Low Output — If your air conditioner isn't blowing cold air, despite having performed troubleshooting steps such as turning it off and back on, it could indicate a bad HVAC capacitor. Air conditioners that only slightly cooled air, even if the settings are correct, could also point to bad capacitors. In this scenario, low AC output can put additional strain on the system, and may even affect indoor air quality.
Humming Noise — Pay attention to your air conditioner when you turn it on, or when the thermostat ramps it up from low-output mode. A noticeable humming noise can indicate a capacitor that's beginning to fail.
Intermittently Turning Off — If your HVAC system turns off on its own, "hesitates" to start up, or won't turn on at all, they all point to a problem with the capacitors. Don't assume that your HVAC system is completely useless if this happens, as you might end up paying for a new system when you should only be paying for a new capacitor, along with installation services.
Old HVAC System — If you have an HVAC system that's more than 10 years old, and has not had its capacitor replaced, it's very likely that it will need a new one.
Call Amber for Your Heating and Cooling Needs
HVAC capacitor replacement, along with other heating and cooling repair and maintenance tasks, should be left to professionals like Amber AC. Give us a call at (951) 674-6974 or fill out our contact form. We serve customers in Corona, CA, and nearby areas.