The holiday season is upon us, and along with celebrating, many homeowners are also considering how their heating bill may rise during the colder months. As a holiday gift to our readers, we're giving away some great tips that will help you save money on energy bills this season. These simple ideas are easy to implement and can go a long way in keeping your home energy costs down.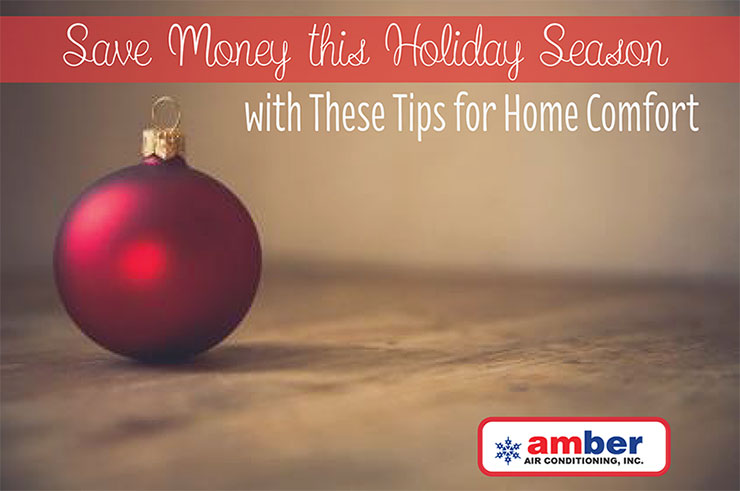 Tip Number 1:
Be sure that your home is free of any drafts or outdoor elements by caulking and weather stripping your doors and windows. If possible, also hang heavy drapes over extra drafty areas to keep the cold air out and the warm air from escaping.
Tip Number 2:
Even though fireplaces are a popular go-to for warming up a home, many experts agree that fireplaces can cause a house to actually lose more heat than it adds. So, enjoy your fireplace on special occasions, but save your energy (and your heat) if you are considering your fireplace to be a possible way to reduce your heating bills.
Tip Number 3:
Install a thermostat that's programmable. By decreasing the temperature in your home while you are away at work or even sleeping, you can save big over the course of a year. Many people sleep with heavy blankets, so a couple degrees' drop won't be very noticeable to most people, but lowering your home's temperature for 8 hours each night can save you up to 5% on your home's heating costs. If you also set your thermostat to drop to a lower temperature while you're working, you'll be able to save even more. The investment in a programmable thermostat is well worth the small cost upfront. These types of thermostats can be purchased at home improvement stores in various models and usually fall within the range of $60 to $200 USD.
Tip Number 4:
Utilize those sunny days! If you have south facing windows in your home, be sure to open the windows wide to let the sun shine in. The natural heat from the sun can add a significant amount of warmth to rooms, which means your furnace won't have to work as hard to keep your home toasty.
Tip Number 5:
If you're big on holiday lights, simply switching to LED lights can save you money on your electric bill. These types of lights use about 75% more energy than traditional incandescent holiday bulbs, and they last approximately 25 years. Save even more energy (and money) by unplugging your lights when you go to sleep.
Tip Number 6:
Layer up! Sweaters, blankets, and slippers or thick socks are perfect for reducing your heating bills. It seems obvious, but simply wrapping up in a blanket or by layering on a heavy sweater can go a long way in making you more comfortable in your home during the wintertime. By making yourself warmer and keeping cold air off of your body, you'll be less likely to crank up the thermostat during colder weather.
Looking for more ways to save money this holiday season? A new, energy efficient HVAC unit may be just what you need. Contact us today for more information about our quality line of HVAC systems and products.