As March temperatures in Southern California are slowly rising up from cooler winter levels, homeowners are gradually shutting down their heating systems in preparation for spring. While we're all looking forward to warmer weather in the days ahead, a number of homes will begin to display a common HVAC problem: a constantly running furnace.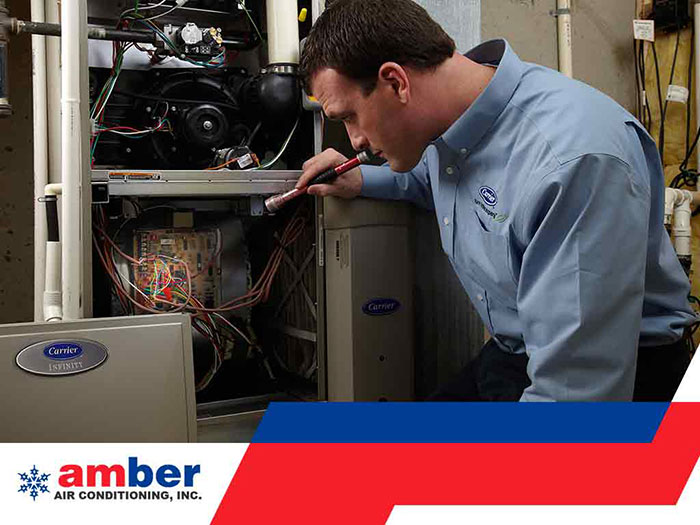 Amber Air Conditioning Inc. has resolved countless HVAC issues involving furnaces not shutting down or cycling on and off continuously. That's why our professional technicians have decided to list below a few quick fixes that can help you out.
Heat Exchange Problems
With constant use, dirt and grime can build up in and around the heat exchange. This greatly reduces its capacity, while at the same time causes your furnace to consume more energy without providing any heating at all. You can avoid this issue by making sure that your HVAC system regularly gets seasonal maintenance.
Air Filter Blockage
Our pros at Amber Air recommend changing or cleaning your filters at least once every 90 days. This is because the same dust and dirt that affect your system's heat exchange can also clog your filters and obstruct airflow within your registers. Clogged filters can overheat the heat exchange, triggering an automatic shutdown of your furnace, or in some cases completely wearing out the mechanism itself, rendering your system incapable of turning off entirely.
Thermostats
Thermostats control the on and off functions of your heating system depending on your temperature settings. These devices need regular calibration to ensure the accuracy of their measurements. A number of factors can affect a thermostat's calibration, but the most common one is low battery levels. Make sure to replace your thermostat's batteries regularly to avoid this problem.
Keeping Your HVAC Systems in Excellent Shape
At Amber Air, we're your leading provider of all heating and cooling equipment, in addition to installation, maintenance and repair services. Give us a call at (951) 674-6974 or fill out our online contact form to schedule a visit today. We serve clients in Lake Elsinore, CA, and all surrounding areas.