As a commercial property owner or manager, familiarity with common HVAC problems can help you anticipate potential HVAC-related disruptions, as well as make informed decisions that will help keep business operations running smoothly. In this blog, heating and air conditioning contractor Amber Air Conditioning discusses common commercial HVAC problems.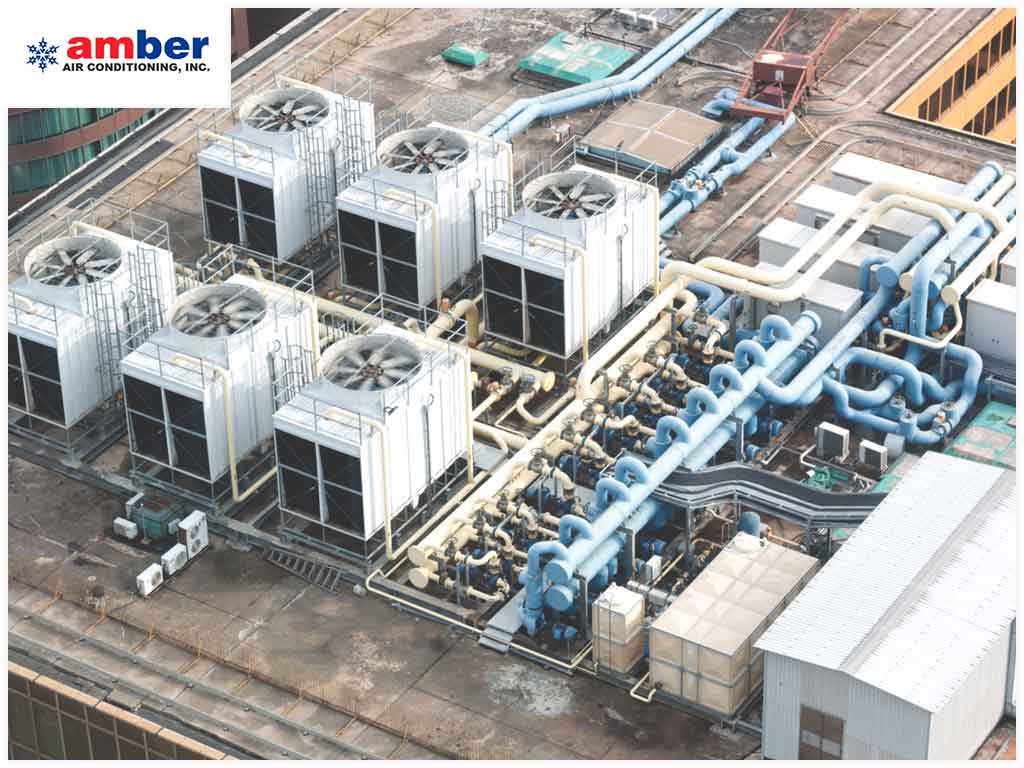 Poor Indoor Air Quality — Offices and similar types of commercial spaces are home to various types of indoor pollutants. Consider the dirt tracked in from hundreds of pairs of shoes, carpets that may not be cleaned as often as they should and volatile organic compounds (VOCs) off-gassing from plastics and paint, all circulating in sealed indoor spaces. Making sure the air filters are replaced on a monthly basis, along with regular cleaning and adequate ventilation during off-hours, can help maintain good indoor air quality.
Inconsistent Temperatures — One of the biggest challenges of cooling large spaces is maintaining consistent temperatures. It's not uncommon to have some areas that are freezing cold, while other spots feel like the heating system has been turned on by mistake. Leaks in the ductwork are the usual culprit, but working with a capable air conditioning contractor will enable you to locate and repair such leaks before they get worse.
Odd Indoor Noises — HVAC systems only emit noise at the compressor stage, and the compressor is housed in the outdoor unit. Indoor noises are usually made by a broken fan or a ductwork component that's become loose. Timely repairs in these cases are important, especially if the occupant relies on a relatively quiet environment for their business.
Clogged Drain Line — The drain line diverts excess moisture away from the HVAC unit. If not regularly cleaned, dirt and algae can accumulate in the drain line and eventually clog it. When this happens, the water could back up instead of draining, causing water damage.
Unresponsive Thermostats — If the thermostat isn't responding when you adjust its settings, it may need fresh batteries. After changing the batteries. perform a reset before turning it back on. You may need to perform additional troubleshooting steps if this issue persists.
Call Amber Air for All Your HVAC Needs
Amber Air Conditioning is your leading provider of heating and air conditioning services. Give us a call at (951) 674-6974 or fill out our contact form to schedule an appointment